fly & insect screens

Overview
Our fly and insect screens offer a protective barrier for windows and doors to prevent flies, mosquitoes, and other insects from entering. An economical solution that is ideal for your home or office.
Our range of fly and insect screens are practical and affordable solutions for keeping unwanted insects out while enjoying fresh air and natural light indoors.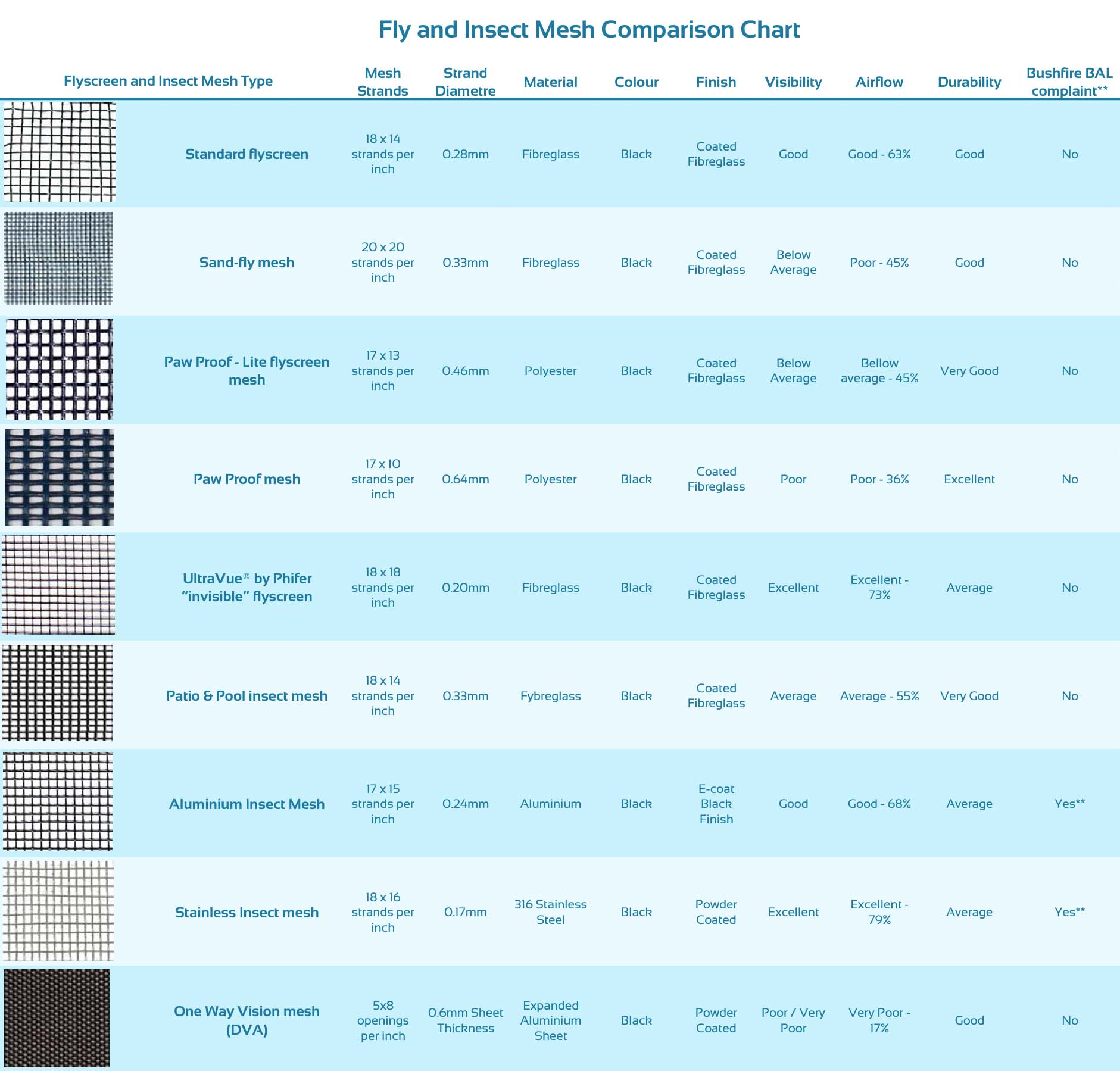 fly & insect screens

Specifications
Custom made to your home
Keep the bugs out and let the breeze in
Range of colors to match your home
Professionally installed
Standard flyscreen
Sandfly mesh
Paw Proof lite mesh
Paw Proof mesh
UltraVue® by Phifer
"Invisible" flyscreen
Patio & Pool insect mesh
Aluminium insect mesh
Stainless insect mesh
One Way Vision mesh
Fly and insect screens offer several benefits:
Insect Protection: Keep insects out and prevent them from entering your living and working spaces. Create a more hygienic and comfy environment.
Ventilation: Fly screens allow for effective ventilation by allowing fresh air to circulate while keeping insects at bay.
Natural Light: The mesh used in our screens is designed to be transparent and minimally obstructive, allowing natural light to enter the space without compromising visibility.
Allergy Control: Screens can help reduce the entry of pollen and other airborne allergens.
fly & insect screens

Colours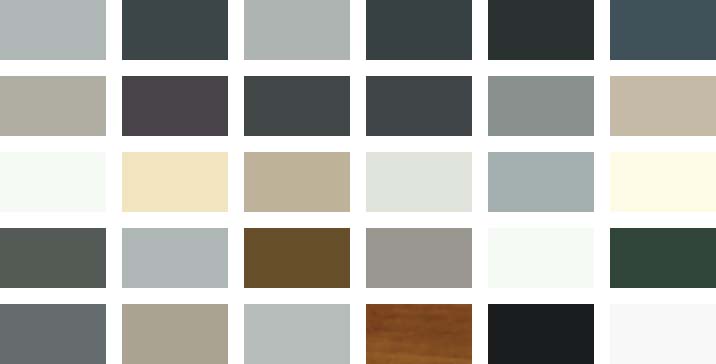 We offer a range of payment solutions including finance packages. Get in touch to discuss our current options.
Ready for your free measure and quote?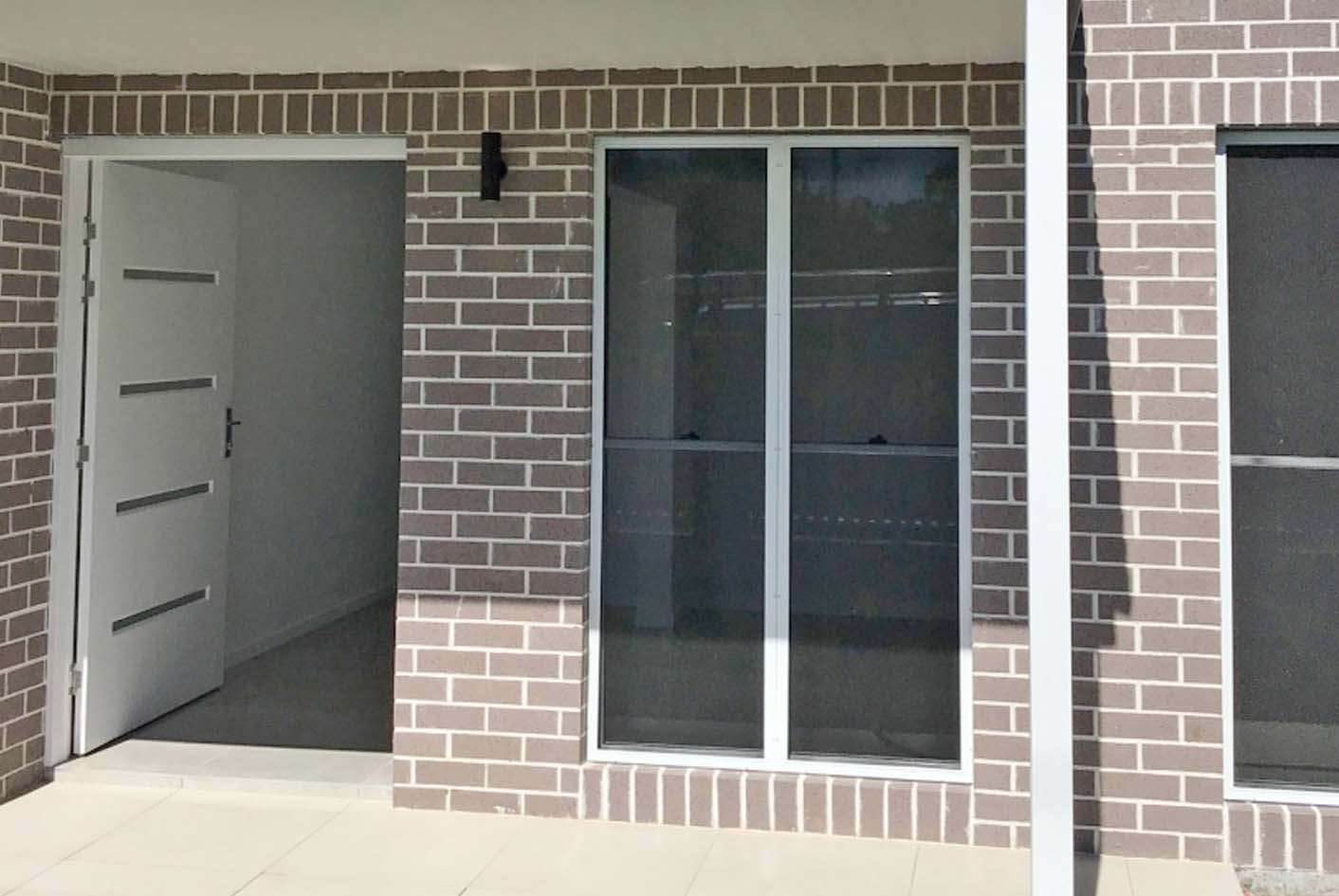 Quality Insect Screens from Factory Fit Screens
Protect and add value to your home with high quality insect screens. If you're looking to buy insect screens for your home in the Gold Coast or Brisbane, but are not sure which one you need, our team can help with a free measure, quote and tailored advice.
There are a huge range of mesh options to choose from including the Standard Flyscreen, Sandfly Mesh, Paw Proof Lite Mesh, Invisible Flyscreen and many more. Each one can be custom made and fitted to your home in a colour that compliments your current décor and preferences.
Enjoy a View While Letting the Air Flow
We provide affordable and reliable insect screen installations for homes and businesses throughout Brisbane. Fixed insect screens do a great job of controlling the relationship between you and the outdoors. The professional grade mesh is extremely durable, but allows you to get a cooling flow of air, while keeping insects and debris out.
Insect Screens that Protect Your Windows and Doors
Our affordable insect screens are ideal to be used in all different types of homes and businesses. They can be fitted to different sized and shaped windows and a variety of doors including hinged, fixed or sliding. Each flyscreen is professionally installed so it fits exactly to your space, allowing you to enjoy privacy, security and protection from pests.
Insect Screen Frequently Asked Questions
Our insect screens all come with a 1-year warranty and are professionally installed.
Depending on the type of mesh you choose for your insect screen, it will block light to a certain degree. Thicker meshes may restrict light more and finer mesh will allow more light through. If you're confused about which to choose, we're happy to chat to you about the available options.